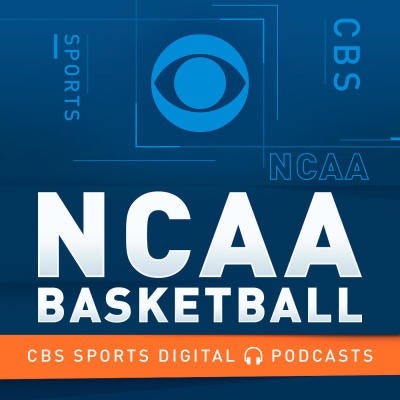 CBS Sports Eye On College Basketball Podcast
CBS Sports' official college basketball podcast is the most entertaining and informative of its kind. Gary Parrish and Matt Norlander bring the sport into your ears three times per week with commentary, reporting, insider information and statistical analysis throughout college basketball all year long.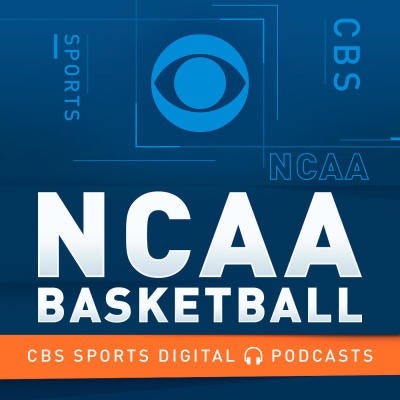 CBS Sports Eye On College Basketball Podcast
CBS Sports' official college basketball podcast is the most entertaining and informative of its kind. Gary Parrish and Matt Norlander bring the sport into your ears three times per week with commentary, reporting, insider information and statistical analysis throughout college basketball all year long.
Most Recent Episode
01/12: Rush to judgement? Who is the best team in college basketball: Gonzaga, Duke or Baylor

This episode opens with Norlander's playful revenge on Parrish, after Baylor proved him correct by winning at Kansas for the first time in school history. Oh, there is a roll call. The guys then get to discussing the compelling debate between Gonzaga, Baylor and Duke for No. 1 status. From there, of course a few words on Clemson (22:00) ending the streak and beating UNC at UNC for the first time in program history. Also, a curious and helpless exercise: GP and Norlander attempt to predict how the Big Ten (32:00) will finish 1-14. They agree on only three teams' ultimate placement. There is also movie chatter. And a listener review special.




Begin the day / With a friendly voice / A companion, unobtrusive / Plays a podcast that's so elusive

And the magic music makes your morning mood

(Listen closely for the subtle Rush references throughout this episode. And rest in peace, Neil Peart.)
Episodes of This Show
01/09: Norlander explains why he ranks Kansas lower than everyone else; Final Four + 1 picks led by big Baylor-KU CBS game

On Thursday, Matt Norlander revealed his latest power rankings, and to the surprise of many a confused Kansas fan, he put the Jayhawks seventh. Gary Parrish most definitely does not approve. So what gives? Norlander explains, then the guys get to North Carolina's nosedive (15:00) into one of the worst seasons in school history and Cole Anthony's future with the Heels. What's more, they touch on Zion Williamson's admission this week (21:00) that he wanted to be at Duke right now, playing as a sophomore. Then it's time for the Final Four + 1, which sees the guys agreeing on two games and splitting on three others.

01/08: So, we're gonna start things off by talking about R U T G E R S

Rutgers basketball is on the loose. The Scarlet Knights have their best start in four-plus decades and could make the NCAA tourney for the first time in almost 30 years. Why not start there? Gary Parrish and Matt Norlander then get to some other weirdness: Boston College over Virginia (9:30) and springboard that convo to one about the stinky ACC overall. The guys touch on Ohio State's swoon (19:00) and Baylor's nice win at Texas Tech (22:00), which sets up a big game this weekend at Kansas. And it's a fun mailbag (28:00) episode with some creative questions that get GP and Norlander going.

01/05: Gonzaga. vs. Duke vs. Kansas for the best team in college basketball. Who you got?

On Sunday, Michigan State got a career-high 32 points from Cassius Winston en route to a dominating and convincing win over Michigan. Gary Parrish and Matt Norlander open on that game with extended thoughts on Sparty and Winston. Then they get to some stats and chatter about the two unbeaten teams still standing (12:00), 13-0 Auburn and 15-0 San Diego State. Amid some other passing thoughts on a few results from the weekend, the guys wrap with a debate on the No. 1 team in the country (23:50). Parrish says Gonzaga. Norlander says Duke. At the end, the return of 2-year-old Tony Hinkle.

01/03: The Pac-12 is better, but really how much better? Plus: why we think Bill Self is Kansas' coach for the longterm

On Thursday night, the Pac-12 had centerstage in college hoops. Colorado beat Oregon and UCLA won at Washington. Gary Parrish and Matt Norlander open on those games, then get into a Trivia Time! that goes sideways in a hurry. They also touch on Bill Self (18:30) commenting on Seth Greenberg's "bold prediction" that Self will leave Kansas for San Antonio. The Final Four + 1 includes picks for Michigan-Michigan State, West Virginia-Kansas and Creighton-Butler.

01/01: Happy New Year, listeners! Here's a question to ponder: Who is the best one-loss team in college basketball?

The first episode of 2020 of the Eye on College Basketball Podcast leads with a little NYE chatter, then gets into Butler and the Big East (5:00), which might be the best league in America and certainly enters the new year set up to get at least five bids for the NCAA Tournament. The guys also discuss a most unlikely to close out 2019 (16:00) and get to three interesting mailbag questions (23:00), as usual for the Wednesday eps.?

12/29: Kentucky finds its groove, UCLA finds its worse loss in maybe ever, and welcome to the party, WVU!

The guys have a loaded pod, as always. It starts with some UCLA talk off the top; did you realize the Bruins took their worst loss of the KenPom era over the weekend? Also on tap: Kentucky over Louisville (16:30), West Virginia's return thanks to its win over Ohio State (24:00), some chiding of Stanford (36:00) after it failed to show vs. Kansas — and a detour to talk about Kansas making it back to San Jose safely after engine failure on its flight out of the Bay Area. The pod wraps with Arkansas (49:00) winning at Indiana, and our listener review of the week. Plus: GP one-ups Norlander by revealing he's previously had appendicitis.?

12/27: Speculation increases that Cole Anthony might not play again in college; final four + 1 picks

College basketball has a solid schedule on a weekend that will be highlighted by the college football playoff and the final week of the NFL's regular season. On today's ep, Gary Parrish and Matt Norlander open with some extended thoughts on their year-in-review ep from earlier this week, then get to a report that has some NBA personnel believing Cole Anthony (11:00) has played his last game in college. From there, the guys make their picks for the weekend in the Final Four + 1 (21:00), including Louisville-Kentucky, Kansas-Stanford and West Virginia-Ohio State.

12/24: Our holiday gift to you, a special podcast: The top 10 stories/events of college basketball in 2019

We won't spoil the list. You've got to tune in to listen and find out. Plus: we've got mailbag questions as well. And, given the time of year, a nice bed of holiday tunes to keep you cozy throughout one of our three longest episodes of 2019. Come in from the cold for awhile, cozy up with Gary Parrish and Matt Norlander and relive much of what made this an unforgettable year in college hoops.

12/22: If the NCAA tourney started now, UNC and UK wouldn't be in. Butler and Baylor would be 1 seeds. Season's drunk.

Is it actually true that college hoops has no great-great players this season? Bill Self and Jay Wright think so. This hour-long ep opens with some empirical evidence -- and an engaging discussion -- why that is the case but why this shouldn't be the new normal for college hoops. Then Parrish gets to Ohio State beating Kentucky (23:00) in the CBS Sports Classic, with a focus on why this could be a bottom-three team Calipari's had at UK (but a caution on that topic, too). After that, Norlander challenges GP that Ohio State deserves No. 1 over Gonzaga (34:00) -- while also noting that undefeated San Diego State has top-three credentials. From there, Norlander gives love to Colorado-Dayton, which was an OT thriller (46:30) and finished with Colorado winning at the horn. And what about Butler? The Bulldogs (53:00) should be a No. 1 seed in every bracketology forecast as of now. Amid all this, the guys have some funny off-topic tangents and gags that we promise you will make our pre-Christmas angst lower, even for a bit.

12/20: Why Memphis might have itself to blame for losing James Wiseman. Plus: Danger zone for Kentucky and five best bets for the weekend

We've got a loaded weekend pod for you. The first 25 minutes are an even deeper dive on James Wiseman's decision to leave Memphis, and then it's on to Kentucky (28:30) — but also Both Gach! Then Parrish and Norlander touch on Michigan State losing Josh Langford (41:00) and Seton Hall's ugly but needed home win over Maryland before laying out exactly why Norlander could not travel to Vegas. Send him your stretching tips; the man is in serious pain. The Friday pod wraps as usual with the Final Four + 1 (58:00), which is highlighted by these five games: Kansas-Nova; Purdue-Butler; Ohio State-Kentucky; Colorado-Dayton; and UNC-UCLA.

12/19: ??EMERGENCY PODCAST: James Wiseman just left college basketball

Two emergency pods in one week for you. Because we love you, listeners. James Wiseman left college basketball and the University of Memphis on Thursday. This episode features Matt Norlander riffing in real time for 20 minutes as the news filters out. But fear not: He and Gary Parrish will lock up again on the next episode and further dissect this story.

12/18: Who's the best in the SEC: Auburn or Kentucky? Plus: debut of the listener mailbag!

Kentucky's been off the national radar the past three weeks, but with UK playing its next two games in Las Vegas, it's time to circle back on the Wildcats an offer a mid-December assessment. Gary Parrish and Matt Norlander talk Cats and then Tigers -- Auburn -- (15:00) before breaking into the listener mailbag (27:00), which is ideally informative and unquestionably entertaining.

12/17: ?Emergency pod: Without Cole Anthony for the next 4-6 weeks, are UNC'S NCAA Tournament hopes already done?

North Carolina announced Tuesday, less than 30 hours before its game at Gonzaga, that Cole Anthony had surgery for a torn meniscus in his right knee. He'll be out 4-6 weeks. Gary Parrish and Matt Norlander discuss how this affects UNC in the short-term and longterm, including the real possibility that UNC will miss the NCAAs for just the second time under Roy Williams.

12/15: Who had the best weekend: Gonzaga, Oregon, Memphis -- or Rutgers? (Rutgers???)

What a busy weekend we had. Norlander was in Tucson, so the episode opens with Parrish and him talking about Gonzaga's win at Arizona, with some reporting about both schools, including what makes Gonzaga's run to 11-1 all the more impressive. From there, GP lays out Oregon's OT win at Michigan (21:30), then an appreciation of Memphis (30:00) outpacing all expectations by winning at Tennessee to remain undefeated without James Wiseman. Did you see what Jim Boeheim (46:30) said about former Georgetown point guard James Akinjo? Wow. And also: Wofford beat UNC for the second time in three seasons (54:00). The guys close out by talking Rutgers over Seton Hall (1:01:00; for real) and guess what teams will be the top five in the NET when it debuts Monday.

12/13: Looks like the Big Ten is going to be the best conference in college basketball for the time since 2013

If you're reading this, we want your mailbag questions. Here's how to do it: submit your questions -- and a five-star rating -- in the Apple Podcasts review section. Every Wednesday, we'll have a mailbag-themed segment. Be funny, inquisitive, curious, ask whatever you'd like. You'll get shouts on the pod, too!




Today's ep opens with thoughts on whether or not college basketball is in the throes of a problematic or underwhelming season. Data suggests it could be. Then it's on to the Big Ten (13:40). Norlander says which nine teams will be in the 2020 NCAA Tournament. From there, the Final Four + 1 (28:00) with picks and an elongated discussion on the games this weekend.

12/11: A bearded, crowd-surfing walk-on was the biggest reason Texas Tech beat No. 1 Louisville and flipped the rankings AGAIN

College basketball got a great story on Tuesday when unranked Texas Tech knocked off Louisville by 13 points, thanks in no small part to a player named Avery Benson. The TTU walk-on got the postgame TV treatment and has a FANTASTIC back story that Norlander provides on the pod. This ep starts with Parrish and Norlander talking Tech, Louisville and Chris Beard. Then they get to Indiana beating UConn () and finish with the irrefutable case for Ohio State as not just the best team in the country, but the only great team in the country.

12/08: Ohio State has college hoops' best resume and really might be the best team in the sport right now

You're in for a very fun, very informative episode here. Gary Parrish and Matt Norlander open with Ohio State murdering another projected NCAA Tournament team by 25-plus points, then get to Baylor's nice win over Arizona (17:00). Virginia beating UNC for a fifth straight time (26:30) precedes a discussion about Gonzaga beating Washington (38:00) for a sixth straight time. Then it's on to Xavier coach Travis Steele with a boss move (44:00) bringing his family to a local college bar and paying for drinks for everyone in the place. And the best is for last: camel fighting (58:00), podcast basketball tournaments -- and Norlander losing it.

12/06: It's taken more than 30 years, but the undefeated DePaul Blue Demons are back, baby

Norlander woke up with a dead deer in his yard. Perhaps it's an omen for end times, as in related news: DePaul is 9-0 and off to its best start in 30-plus years. The guys open on that, then talk Purdue kicking the crap out of Virginia (18:15) and Ohio State knocking the tar out of North Carolina (23:30). Big week for the big Ten. In between some other quickie hoops topics, the guys close out with the Final Four + 1 (32:30), by picking these five games: Arizona-Baylor; Colorado-Kansas; Dayton-Saint Mary's; Gonzaga-Washington; and Florida-Butler.

12/04: Michigan State was expected by almost everyone to be the best team in college basketball. No: that's Louisville

Your hump day edition of the pod has Gary Parrish and Matt Norlander opening on Michigan State getting de-pantsed by Duke. The convo opens on avoiding groupthink and assessing MSU's season now, then the guys get to Vernon Care Jr. (12:00), the Duke freshman who's been the second-best first-year player in the country this season. As for Louisville (16:30), well, Cards fans are going to love this segment. Indiana (27:30), we see you, too. The Hoosiers haven't left home yet, but an 8-0 start is worth spending some words on. The pod wraps on a serious topic: Georgetown (33:40). Two players have transferred, but three players have been accused of sexual violence, sexual harassment and burglary. Norlander provides some reporting and details; Parrish provides some questions that deserve answers, but answers Georgetown is yet to offer.

12/01: Maryland is 8-0; is it one of the three best teams right now in college hoops? Plus: ACC-Big Ten Challenge preview, picks

Give credit to Maryland: it's having its best start under Mark Turgeon. So how good are the Terps, though? Top-three good? Top-five good? Certainly top-10 good. Gary Parrish and Matt Norlander open the show by talking Maryland-Marquette, including Markus Howard going from scoring 51 points on Friday to only six on Sunday. Then, how about Florida State (16:00): the Noles are 7-1 and breaking through to make a case that the ACC has five on its top shelf, not four. The final segment is the ACC/Big Ten Challenge (30:00), which is highlighted Tuesday by Michigan-Louisville and Duke-Michigan State.

11/29: The Michigan Wolverines are 7-0 and poised to go from unranked to the top 10 come Monday afternoon

Hope you've had a wonderful Thanksgiving weekend so far. This Friday episode leads on Michigan's outstanding run to the Battle 4 Atlantis title. The Wolverines beat Iowa State, UNC and Gonzaga to get to 7-0. Best resume in America -- best team in America? Parrish and Norlander open on that, then get to who should be the No. 1 team (21:00) in the country, or if not that, who looks like the best team out there. Take a peek at Parrish's latest top 10 and you might be surprised at what teams sit where. They close on the Final Four And 1: the five best bets (32:00) for a thinner weekend slate, but there's a great one set up for Sunday afternoon.

11/27: Stephen F. Austin's buzzer-beating win at Duke is one of the biggest upsets in college basketball history

What a Thanksgiving treat: Stephen F. Austin's Nathan Bain provided an all-time memorable moment when his foot-race layup that beat the clock by 0.1 seconds lifted SFA over Duke 85-83 in OT, giving Duke its first nonconference defeat in almost 20 years. Gary Parrish and Matt Norlander have about 48 things to talk about from this game and these programs and they cover it all in the first 31 minutes of the podcast before getting to the great story coming out of Hawaii (32:00): Obi Toppin and the Dayton Flyers, who are a win from Kansas away from taking the Maui Invitational. The guys close with thoughts on the Battle 4 Atlantic, specifically Wednesday's fantastic quarterfinal matchup of Oregon-Seton Hall (45:00). Opening bumper credit to ACC Network and its affiliates; shouts to Eric Collins, who was on the mic for the terrific call.

11/24: Nothing brings in those Thanksgiving vibes like the start of the Maui Invitational

Matt Norlander was at the 48-45 Virginia win over Arizona State on Sunday. UVA's holding opponents to fewer than 43 points per game. So this pod opens with Gary Parrish and Norlander peeling back some of the layers on an interesting and sure-to-be polarizing UVA team. From there, the guys talk Baylor (18:00) beating Villanova to win the Myrtle Beach tournament, and move on to talking top freshmen (28:00) three weeks into the season. But the ep closes with Maui Invitationa (36:00) chatter and picks -- and one of the great TRIVIA TIME! segments in this pod's history.

11/22: Is Georgetown ready for a return to national relevance?

It'll be Patrick Ewing's Hoyas vs. Mike Krzyzewski's Blue Devils on Friday night at Madison Square Garden. Norlander will be there, but first, he and Gary Parrish chat Duke, Georgetown and Texas in light of what happened Thursday and what they are looking forward to Friday. From there, thoughts on Tom Izzo (20:00) quitting the NABC Board of Directors over the denial of Joey Hauser's appeal for immediate eligibility at Michigan State. And since this is a Friday ep, the #FavFive is back (35:00), with the guys making their picks on five intriguing games this weekend -- including three on Friday!

EMERGENCY POD: NCAA rules Memphis freshman James Wiseman ineligible for 12 games

Gary Parrish and Matt Norlander give you two podcasts in one day. This episode is solely dedicated to the NCAA's decision to suspended James Wiseman for a total of 12 games and all the fallout surrounding the ruling, plus speculation on whether Memphis can successfully appeal that suspension down a few games before Wiseman is scheduled to return to action on Jan. 12.

11/20: The best mid-major team in America, some outrageous stats on Duke -- and Gonzaga's Final Four chances strengthen

Gonzaga brought back Killian Tillie on Tuesday night, which is huge news for the Zags, who are beating opponents by 30 points per game and figure to still be a Final Four hopeful. Gary Parrish and Matt Norlander open on the Bulldogs, then get to Vermont (10:00) and its star, Anthony Lamb, who almost got the Catamounts a win at Virginia on Tuesday. They close with some thoughts on Texas, Georgetown and Duke (22:00), all of which will be playing in New York City on Thursday and Friday.

11/17: The most overrated team through the first two weeks of the season is the Florida Gators

Fresh off watching UConn manage to give Florida its second loss of the season already, Matt Norlander talks with Gary Parrish about why the Gators were wrongly pegged as a top 10 team in the preseason. And what of UConn (14:00)? Well, it's the Huskies' first win at Gampel vs. a ranked opponent in almost six seasons. The guys then discuss a glorious moment from Friday night (22:00) in which a bench player from a mid-major team stole the show. The guys wrap with Tennessee's double-digit win over Washington (32:00); the Vols might be the best team in the SEC right now.

11/15: Michigan State-Seton Hall best game of season so far; Memphis folds to NCAA; top five picks of the weekend

Myles Powell's 37 points weren't enough to get Seton Hall a win over Michigan State Thursday night, but they were enough to make Gary Parrish and Matt Norlander wonder if he was ever even hurt in the first place. The guys open on that great game, then get to Memphis and the NCAA seemingly coming to a behind-closed-doors agreement (25:00) on James Wiseman's ineligibility case. Then, it's the second week of the #FavFive: Norlander and Parrish make their picks for five games this weekend (42:30), and the choices are as random as they are fun.

11/13: Evansville's win at Kentucky was statistically and historically one of the biggest upsets in regular-season college hoops history

Prior to Tuesday night, the last time a mid-major program won on the road against a No. 1 team in men's D-I hoops was in 1993. (Who did it? Listen to find out.) Then Evansville, which won all of 11 games last season, knocked off No. 1 Kentucky 67-64 at Rupp Arena, giving the Wildcats the worst loss of any team so far this season -- and giving Evansville its biggest win in program history. Gary Parrish and Matt Norlander open on that, then get to two five-star commitments in the Big 12 from Tuesday: Bryce Thompson picking Kansas, Nimari Burnett picking Texas Tech (20:45). The guys close by looking ahead to the best ranked matchup of the week (35:00): Michigan State at Seton Hall on Thursday night.

11/10: Memphis is giving the middle finger to the NCAA over James Wiseman's eligibility; top wins from opening weekend

The James Wiseman story at Memphis went from surprising to surreal in a hurry on Friday night. Fear not: Gary Parrish and Matt Norlander have an extensive discussion on the details, ethics and issues with how Memphis got here and what it will or won't do next. That's the first 44 minutes of the podcast. We highly recommend it. From there, the guys talk Myles Powell's injury (46:00), the three biggest wins over the weekend (52:15) and the tragic news of Cassius Winston losing his brother on Saturday (1:06:00).

11/08: Jim Boeheim hates playing Virginia, Cole Anthony unleashes the hype and our five favorite bets for this weekend's games

How did Virginia look in its first game after winning a national title? Oh, just Tony Bennett one-upping himself by holding Syracuse to its lowest point total since World War II. Gary Parrish and Matt Norlander open on the 48-34 Cavaliers win, then get into Jim Boeheim accusing his conference of taking a "money grab" to schedule UVA-Syracuse to open the season (13:00). After that, the guys chat Cole Anthony (26:00), who did something in UNC's opener that's only been two by two other players (care to guess?) in the past 15 years. And the pod closes with the #FavFive, a picks segment on this quintet of games: Auburn-Davidson, Colorado State-Duke, Baylor-Washington, Texas-Purdue and Boise State-Oregon.

11/06: LIVE from Madison Square Garden, a Champions Classic recap!

Gary Parrish and Matt Norlander, as promised, give you an immediate-reaction podcast from Madison Square Garden at 2 a.m. in the wake of Duke upsetting Kansas and Kentucky upsetting Michigan State. It's fun, informative, reported out -- and of course just a little bit goofy. We love our listeners. Enjoy!

11/03: Previewing a historic, unprecedented opening night in college basketball: Nos. 1, 2, 3 and 4 will face off in the same building

Gary Parrish and Matt Norlander are back with three episodes per week for the entire 2019-20 college basketball season. Excited? Oh, yeah, Here we go: Sunday night episodes BACK. This one opens with some random college hoops talk to loosen the muscles before getting into Champions Classic. Duke-Kansas talk (10:00) and then Michigan State-Kentucky (26:00), as those are by far the two biggest games to open the season Tuesday. From there, some big-picture predictions: Best value bets to win the national title (51:30) and picking the over/under win total (56:00) for 14 of the most prominent teams in the sport.

10/27: The NCAA tries to take a step into the future, but stumbles and throws up on itself a little anyway

So, the NCAA is now open to allowing college athletes to "benefit" off their name, image and likeness. But are they, really? What did Tuesday bring us? A statement with no action or specifics on what new NCAA rules would entail. Matt Norlander has good news for why that ultimately won't matter, while Gary Parrish loads up and tears down some of the ridiculousness surrounding what happened Tuesday in Atlanta.

10/22: It's our preseason college basketball rankings spectacular!

Gary Parrish and Matt Norlander waste little time getting into this week's big news in college hoops: rankings releases. On Sunday, KenPom's list came out. On Monday, the preseason AP poll was released. Tuesday morning brought the unveiling of Norlander's 1-353. The majority of the episode is dedicated to discussing teams, the overrated and underrated ones, and the most disputed. The guys also touch on big news out of Michigan State, as Josh Langford will be out until at least January (4:25) and give thanks and praise for the return of the Border War (46:00) between Kansas and Missouri. Huzzah!

10/16: 2019-20 CBS Preseason All-America selections; the seven college hoops coaches whose jobs are most in danger (non-FBI division)

Hosts Gary Parrish and Matt Norlander unveil the 2019-20 CBS Sports preseason All-America teams. Fifteen players from 14 schools, and acknowledgement of the players who DIDN'T make the list but are most likely to wind up to be All-Americans come March. It's a wide-ranging discussion that occupies the first 36 minutes of the podcast. At 37:45, the guys lay out the seven coaches in tight spots heading into the season, and explain why coaches such as Bill Self, Sean Miller, Will Wade and others are in a separate category.

10/09: Mike Krzyzewski tells the NCAA to get its act together; Kansas in horror as Snoop Dogg breaks out the stripper poles

The biggest news of the week came Tuesday in Charlotte, where Duke coach Mike Krzyzewski said the NCAA was lagging and had acted with its head in the sand for too long when it comes to rule changes and player empowerment. It was a significant statement for K to make. Gary Parrish and Matt Norlander open the pod by going over what he said, in addition to what other coaches at ACC Media Day said in support or opposition of Krzyzewski. From there, some ACC predictions and league chatter (16:40) and then an entertaining evaluation of Snoop Dogg's Late Night in the Phog (27:00) performance, resplendent with money guns and acrobatic dancers. Kansas said it didn't know THAT was going to happen. Snoop Dogg replied, "When you pay for Snoop Dogg, you gonna get Snoop Dogg."?

10/04: The NCAA is waging a losing fight against paying players for what they empirically deserve

It's been a fascinating week of college sports, as California Gov. Gavin Newsom signed into law SB206, which will allow California college athletes to profit off their name, image and likeness beginning in 2023. College presidents, athletic directors and NCAA president Mark Emmert are scurrying and trying to stop the oncoming wave. Gary Parrish and Matt Norlander cover all of what you might have missed, and what to expect next in this critical month of October.?

09/24: The NCAA comes hard after Kansas and Bill Self -- and Self is ready to fight back. Here's what to expect

The NCAA has formally accused the University of Kansas of five Level I violations. Most of those are connected to the men's basketball program and its head coach, Bill Self. This podcast exclusively discusses the details of the case and lays out the specifics you need to know to better understand what the NCAA is trying to pin on Self. Gary Parrish and Matt Norlander also make early predictions on the kinds of punishments Self and KU basketball will ultimately be hit with -- and explain why nothing is going to happen to Kansas for the 2019-20 season.?

09/18: Clemson went from just-OK to college football juggernaut in a little over a half-decade. Which college basketball program is set up to do something similar?

A fun episode awaits you, as Gary Parrish and Matt Norlander open this one by tossing out theories as to why exactly Duke and Kentucky almost every year for nearly a decade have been the top two recruiting destinations. Beyond the coaches, what are the reasons? From there, Norlander tosses out this question (15:00): Who can do in college hoops what Clemson's done as of late in college football? That is: go from proud-but-underachieving program to competing with UK and Duke in recruiting. After that, the guys get into why more top 100-ish prospects who would academically qualify don't seriously consider playing for an Ivy League program (26:00), touch on Tony Bennett refusing a raise (44:00) and giving back $500,000 to the university. They wrap with the unexpected news of Rick Pitino actually agreeing to $0 in his settlement (53:00) with Louisville.?

09/12: California is one step away from allowing players to be paid. The NCAA is threatening to eliminate state schools from championship competition

The only thing that awaits California college athletes the inalienable right to make money off their name, image and likeness -- and not face the threat of losing eligibility or a scholarship -- is the signature of state governor Gavin Newsom. It's led to a fascinating showdown between California and the NCAA. There are big-picture consequences that could alter the pillars of amateurism. Matt Norlander and Gary Parrish spend the first 40 minutes of the podcast explaining the actual law at stake, what the NCAA has said, what it can do and how things will play out in the years to come because of all of this. From there, they discuss Wednesday's report (40:20) that former Arizona assistant Book Richardson was willing to pay $40,000 to have a former Arizona player's high school transcript falsified to get him into school. They wrap with the somehow-still-ongoing recruiting of No. 2 2020 recruit Cade Cunningham (56:00). Oklahoma State hired his brother months ago, yet he's still being courted by Kentucky, UNC, Florida and Washington. Uh-oh??

09/05: Most coaches want more mid-majors in the NCAA Tournament and for their players to have a right to be paid

Gary Parrish and Matt Norlander provide one of their strongest episodes of the offseason with long discussions on why coaches want more mid-majors, and transparency, and consistency, with the NCAA Tournament selection committee (1:00). From there, they lay out the surprising results from their Candid Coaches poll regarding players being able to profit off their name, image and likeness (27:30) and lay out an enticing, if not controversial, environment that would come to college basketball when such things would be allowed. The podcast closes with thoughts on Michigan State (46:30) being the overwhelming pick by coaches as the best team in the sport for 2019-20.?

08/28: Coaches spill their guts on the top league, most underrated jobs and toughest guys to scheme against in college hoops

Every summer, Parrish and Norlander poll 100-plus coaches to get insight into a number of topics inside and outside college basketball. Today's podcast starts with some thoughts on foreign tours that some teams are taking, but then exclusively gets into the results of five questions they've asked so far in their Candid Coaches series:

Would you visit Donald Trump's White House if you won the national title? (6:45)
Who was the best head-coaching hire of 2019? (18:40)
What is the most underrated head-coaching job in college basketball? (30:30)
Which league has the best stable of coaches, top to bottom? (39:00)
Who is the toughest coach to prepare for and/or adjust to? (46:05)

08/14: Nike gets accused in federal complaint of paying elite college athletes; Ken Pomeroy ranks every program in college hoops

Gary Parrish and Matt Norlander get going on today's episode by revealing how a man who does not play tennis winds up with tennis elbow -- in both arms. You already know which of the two this happened to. Then, they get to the curious story involving famed attorney Michael Avenatti, who is facing multiple serious charges in multiple cases, but nonetheless has become the figure at the center of allegations toward Nike for allegedly paying multiple high-profile high school prospects (11:30). Family members or representatives tied to Deandre Ayton, Bol Bol, Zion Williamson and Romeo Langford have been named in a federal complaint. This also leads to a quick conversation (30:00) on when the NCAA is going to drop those expected NOAs on big programs. Then it's a fun convo on KenPom's historic rankings of every program since 1996-97 (34:30). Duke, Kentucky, Kansas, UNC and Arizona round out the top five. The guys close on the repeal of the "Rich Paul Rule," (46:00) which saw the NCAA acting faster than it usually does to make change.

08/07: The NCAA wrongly changed its player-agent rule, angering LeBron James and presidential candidates in the process

On Tuesday, news leaked that the NCAA made major alterations to its rules regarding which agents could represent players in the pre-draft process. The rule modifications have been widely panned, most notably by LeBron James, who dubbed it #TheRichPaulRule, though the guys explain why that's not true at all. The podcast opens with a 25-minute conversation on this, then gets to Evan Mobley (26:45), the No. 1 prospect in 2020, finally committing to where his father and brother already are: USC. Now we wait on the No. 2 prospect, who has a family member employed at Oklahoma State, to commit. Cade Cunningham, what's the hold-up? The pod wraps with a cool story on a D-III player with NBA connections who wound up committing to Illinois this week (48:00).?

07/29: Colorado Springs podcast! On USA Basketball, recruiting's latest and Kentucky's key weekend commitment

Hello from Colorado Springs! Parrish and Norlander have another from-the-hotel-room pod to share, this time with a recap of July's recruiting calendar, with commentary on many of the top prospects. They start with thoughts on USA Basketball, then get to stories, quotes and anecdotes on what the NCAA hath wrought with July (6:50). After a long conversation there -- including Norlander's story from UConn -- some highlights on the players to know in 2020, 2021 and 2022 (50:00) and BJ Boston's commitment to Kentucky (57:00). Oh, and some TRIVIA TIME! too.?

07/13: LIVE! from the Peach Jam: Will 15-year-old phenom Emoni Bates ever play in college, and is this new recruiting calendar doomed to fail?

Straight from Norlander's hotel room, it's another face-to-face episode of the pod. Parrish and Norlander open with some unanticipated thoughts on things tangentially related to the Nike Peach Jam -- including a fun blind item about a coach -- then get into why coaches are still not satisfied with the current recruiting calendar (16:00) and what won't be done about it. From there, Norlander gets into the story of 15-year-old Emoni Bates (39:00), who is regarded by many as the most talented player in high school, regardless of age, and yet only has scholarship offers from Michigan State and Florida State. Will he ever play in college? Turns out, it's completely plausible. The guys close on NC State receiving its Notice of Allegations (58:00) earlier in the week, and discuss which school should be next and what punishment the NCAA could fairly dole out.?

07/02: The NCAA slams Kevin Ollie, and UConn doesn't care because it's going to the Big East next year anyway

On Tuesday, the NCAA's Committee on Infractions levied a three-year show-cause against former UConn coach Kevin Ollie. The university was spared any meaningful/significant penalties. Norlander and Parrish open the ep by discussing that, the fallout, Dan Hurley's contract and more. After that, the duo gets on to UConn leaving the American to join the Big East (16:45) and debate that team's standing in college basketball going forward, in addition to weighing the options for the American in the coming years. Finally, the most significant transfer decision of the offseason, potentially, happened Friday (44:30). They close the pod with that -- and some #USWNT talk.?

6/21: Late-night emergency podcast: NBA Draft recap, reactions, biggest takeaways

Gary Parrish and Matt Norlander go face-to-face for an in-person, late-night podcast to discuss the most interesting things to come out of Thursday night. This is going to be a memorable draft for a lot of reasons, many of them having to do with guys picked after first, second and third.

06/13: Let's guess which six schools the NCAA is going to hit with Level I infractions in the coming weeks

CBS Sports' Dennis Dodd reported a major story on Wednesday: an NCAA official told Dodd that six men's basketball programs would receive notices of allegations this summer, including two high-profile schools that would be notified by early July. The timing is surprising. So who will the schools be, and should any punishment be expected for the 2019-20 season? Gary Parrish and Matt Norlander spend the first 30 minutes of the pod discussing that, then get to their NBA mock drafts (30:00), and lay out their predictions for the careers of Zion Williamson, Ja Morant, RJ Barrett and more. They also discuss the players they have the most disagreement on in the first round, and touch on the diverging NBA paths of Darius Garland and Romeo Langford.?

06/06: Book Richardson receives prison sentence, and more college coaches are likely to get the same

On Thursday, Book Richardson was sentenced to three months in federal prison. It was a history-making decision by U.S. District Judge Edgardo Ramos. Matt Norlander was in the courtroom, as he has been throughout both trials, and brings perspective and details from Thursday and beyond. He and Gary Parrish spend the first 40 minutes of the podcast discussing Richardson's sentence, Arizona's next steps, the NCAA's unfolding investigation and why Richardson said he didn't believe Sean Miller paid for players. After that, the guys touch on the new NCAA rules for 2019-2020 (48:30), most notably the extended 3-point line. They wrap by hitting on the 10-15 teams with the best odds to win the 2020 national title (58:30).?

05/30: Winners + losers from NBA Draft deadline decisions; Kansas' flurry of roster ups and downs; college basketball's talent drain

Nearly 90 underclassmen opted to stay in the 2019 NBA draft pool. And nearly 90 decided to come back. Which schools benefitted most or were hurt significantly? This pod opens on that, then gets to a discussion (12:00) on the growing trend in college basketball to have more and more guys leaving early, even when they're not expected to be drafted. The guys zero in on Kansas (28:00) and R.J. Hampton's decision to bypass college and play in New Zealand. The pod wraps with a look at Parrish and Norlander's respective top fives (54:00) heading into the heart of the offseason.?

05/22: Michigan gets its best realistic replacement for John Beilein by hiring Juwan Howard

On Wednesday, Michigan officially hired alumnus Juwan Howard to coach its men's basketball program. The first 20 minutes of this podcast are dedicated to that decision, with Parrish and Norlander bringing some deeper context into why this decision was made and why it's different from the Penny Hardaway hiring at Memphis. Then the guys get to notable five-star commitments within the past week (20:00): Precious Achiuwa to Memphis; Jaden McDaniels to Washington; Trendon Watford to LSU.?

05/13: John Beilein stuns college basketball by leaving Michigan to coach the Cleveland Cavaliers

The basketball world woke up to surprising news Monday morning: John Beilein was walking on Michigan to take a job with the shaky Cleveland Cavaliers organization. This episodes goes heavy on that, including why Beilein doing this should -- or maybe shouldn't -- be that surprising, in addition to evaluating Michigan's program in the greater hierarchy of college basketball (20:00) and trying to establish which candidates actually make sense at the early stage of UM's search. From there, GP and Norlander get to Kentucky taking back its standing with the No. 1-rated recruiting class (40:00), followed close behind by -- well, well! -- Memphis (49:00) and the apparent monster Penny Hardaway has assembled for 2019-20.?

With the second trial over, and more guilty verdicts delivered, which schools were hurt the most -- and what will the NCAA do now?

Our final podcast dedicated to the second college basketball federal trial opens on what the government set out to do, and failed. Then Gary Parrish and Matt Norlander take a tour of the schools that were hurt the most in all of this, and what might come next. Plus, Christian Dawkins, who again was found guilty by a federal jury, provided some helpful-yet-damning quotes once more in relation to Arizona coach Sean Miller after the trial ended Wednesday. Ultimately, the legacy and effects of this case will rest on the shoulders of the NCAA, which has a monumental challenge awaiting its enforcement division, effective immediately.?

05/01: The federal trial has been worse for Arizona than maybe everyone was expecting

College basketball has maybe never been as newsy and buzzy on the first day of May as it is this. That's because the second of three scheduled federal trials is providing a lot of allegations, evidence and more against prominent names and schools. But nothing's hit as hard as the stuff attached to Arizona. Gary Parrish and Matt Norlander open this episode by discussing what the trial is really getting at and what the government is trying to prove, then move on to Sean Miller and the pivotal calls played in court Wednesday (8:30) that have his former assistant, Book Richardson, alleging Miller was paying Deandre Ayton and Rawle Alkins. Norlander and GP close out the pod by hitting on Texas Tech ponying up huge money to pay Chris Beard (41:15) and get into some of the leftover stuff reported this week about UCLA's search.?

04/24: The second federal trial has Christian Dawkins on video accusing Arizona coach Sean Miller of cheating to get players

Sean Miller's name is in headlines again thanks to the second college basketball corruption trial, which on Wednesday turned its attention the Arizona program due to video wiretaps that were played in court. Gary Parrish and Matt Norlander spend the first 40 minutes of this episode catching you up on the case, the implications for Miller, why Dawkins is to be believed and what else has happened this week in lower Manhattan. The final 15 minutes of the podcast are dedicated to North Carolina landing a commitment from elite 2019 guard Cole Anthony, Duke again securing the No. 1 class in college basketball and a new top 10 from Parrish for 2019-20. The Blue Devils aren't No. 1, but they're close.?

04/16: LSU shocks the college hoops world and reinstates Will Wade; the Hauser brothers shock Marquette and leave the program

Minutes before the season premiere of the final season of Game of Thrones started Sunday night, LSU announced Will Wade had been reinstated to his post. So Gary Parrish and Matt Norlander start there, then lay out how this could still go wrong -- or, in a long shot, right -- for LSU and Wade. From there, the guys talk the shocking transfer decisions from Sam and Joey Hauser (23:00), who are leaving Marquette and thus tanking the Golden Eagles' 2019-20 stock. The guys get some trivia time in, look back on their preseason player rankings, then talk about Cincinnati hiring John Brannen (41:00) over Nick Van Exel and Darren Savino.

04/09: Virginia beats Texas Tech and completes one of the all-time incredible stories in college basketball history

Norlander was right: Virginia won the national title. It did so in a great game, probably one of the 10 best in NCAA Tournament title game history. Texas Tech had it! Until it didn't. So it went for every team UVA played in the NCAAs. Gary Parrish and Matt Norlander give a lot of time to the title game, to Tony Bennett, to the Cavaliers' biggest plays from the NCAA Tournament, to all you want to hear about in the wake of the end of the 2019 season. From there, some news away from the tourney, including UCLA hiring Mick Cronin (42:00), Chris Mullin stepping down at St. John's (53:00), and a flurry of early NBA drafts decisions (58:00) -- but two huge ones that involve players coming back to college.?
CBS Sports HQ Daily Newsletter
Get the best highlights and stories - yeah, just the good stuff handpicked by our team to start your day.
Please check the opt-in box to acknowledge that you would like to subscribe.
Thanks for signing up!
Keep an eye on your inbox for the latest sports news.
Sorry!
There was an error processing your subscription.